PREMIER Yellow & Black Lab Breeding - Puppies from this $1,000, litter - 8 puppies are now available!
Sire: Blue Sky's Road Warrior's Super Sage, Master Hunter
Dame: Blue Sky's Sweet Pea Peach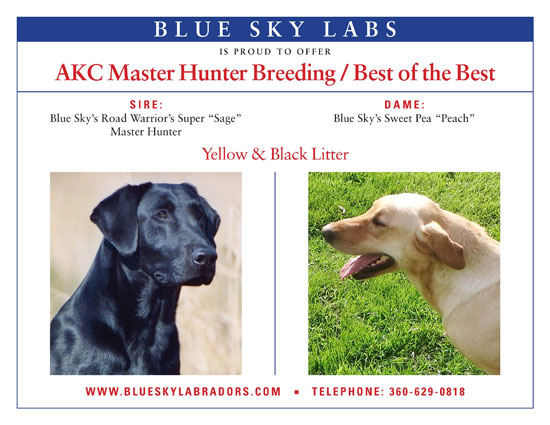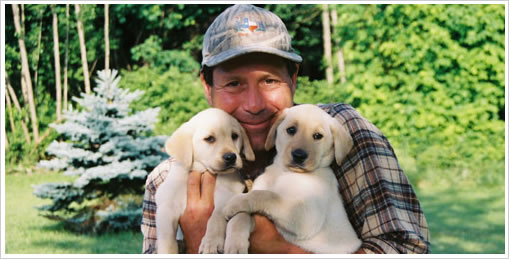 These breedings are for the serious hunter and competition minded enthusiast. Our female yellow labs excel in competitions, almost all of them having achieved AKC Master Hunter status and have Qualified for several Master Nationals. The Sires are the top FC/AFC dogs available in the U.S., producing the very best nature has to give.